As the workplace proceeds to move from email and audio conferences to company applications and video-enabled conferences in lockdown circumstances, the driving force behind the digital conference experience continues to emerge - in large conference rooms with high demands. Even in many home offices, digital conferences are not just a trend but the need of the hour.
Benefits Of Digital Conferences
Ideas - provide a canvas for multiple people to draw, annotate and paste content (such as images, files, etc.).
Workflow management - define processes and integrate content from external applications.
Agile process management - provide templates for establishing and managing agile workflows (such as Kanban charts and swim lane charts)
Meeting supplement - provides a virtual canvas for notes, action item capture, or a place for ideas or topics for further discussion during the meeting.
Virtual notes - provide a place to capture, organize and store notes generated during meetings or events.
Presentation development - support exporting whiteboard to PowerPoint and other applications
Many applications are also integrated with content repositories such as Dropbox and Microsoft OneDrive to insert content into a virtual conference or store it in a file-sharing or team space (Microsoft's whiteboard application is integrated with Teams). Most applications also allow the insertion of content from various external sources (such as videos, images, websites, etc.) and integration with project management applications. You can learn more about these new digital platforms by attending a digital festival. There is a wealth of new tech knowledge out there if you know where to look!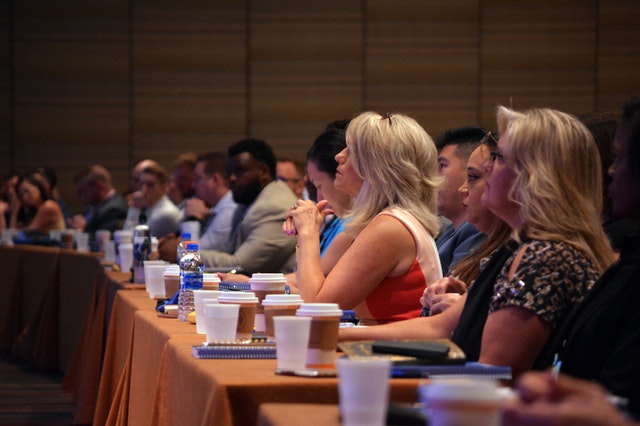 Intelligent Conference System
The primary function of the conference system has realized the leap from manual to electronic intelligence. The conference system has also developed from the original analog approach to the current all-digital conference system.
Through a centralized controller, the microphone, sound, and convenient management of equipment such as projection, etc., to achieve intelligent control of various equipment in the venue. Through a unified software system, to achieve unified management of meeting processes, information release, and meeting information has become the mainstream of customer needs.
The Integration Of Conference System And Remote Video Conference System Will Be Further Improved
In recent years, as communication infrastructure has become more and more complete, the communication bandwidth bottleneck that initially restricted the development of video conferencing systems has been broken, and remote video conferencing systems have achieved rapid growth. However, face-to-face discussions and exchanges are still the most efficient and reliable way of communication. Therefore, it is imperative to upgrade the products and technologies of the conference system.
The improvement of the degree of integration between the two can create more business opportunities for companies with independent core technologies to increase their market share.
Market Competition Tends To Be Fierce, High-end, And Comprehensive
In recent years, with the rapid development of the overall technological economy, it is well-known and has accelerated the pace of entering the market. Domestic companies are continually improving their research and development capabilities and technical product content by attending startup conventions. Therefore, future domestic market competition will become more intense. 
At the same time, due to the high-end market profits, high-tech, high-end customers, the market will become a significant domestic and foreign manufacturer to expand the main areas of competition and competitive manner embodied in the digital conference system series software on parts and hardware products.
Technology changes lives. Some people predict that the future life of humanity will be full of technology and born of technology. The development of all aspects now has such a sign. The intelligent conference system is rising rapidly, attracting more and more people's attention, especially favoured by significant enterprises. We can boldly predict the smart conference in the next few years. The development trend of the system:
IT and business executives should actively investigate digital conferencing applications to improve collaboration between virtual teams. These virtual meeting applications' ability to create shared workspaces without sharing hardware is desirable for meeting home workers' collaboration needs and a future need.